Figure skating...it's me. It's what I do.
"The gentle notes of a slow, classical song fills my ears. The enthusiastic voices of people call out my name.
Mara...
The cheering crowd is nothing to me. Nor is that classical song. Instead, the scratching and scraping of my blades on the ice is the music. That is my song.
The cool air touches my face and the sweet and gentle burn-like feeling of the goosebumps cling to my skin like a magnet. The tightness of my skates would make others complain about aching feet, but that tightness is nothing but comfort to me.
I race all over of the rink and it feels as though the ice is following along with the motion of my blades. I see my friend in the audience as I skate past her. She held a box of butter-flavoured popcorn to keep herself calm. I skate past the small canteen, where the smell of hot food linger in the air.
This is what I want. This is what I love. This is me."

One small thing I want to happen. I've never entered a competition before so I'm hoping something like that will happen for my first time. I can't wait.
"I'm not just another girl with just another dream." - Mara Santos
"That dream is only going to sit high on the shelf until you do something to
reach up and grab it" - Mara Santos
---
Powered by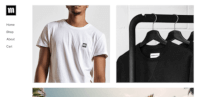 Create your own unique website with customizable templates.